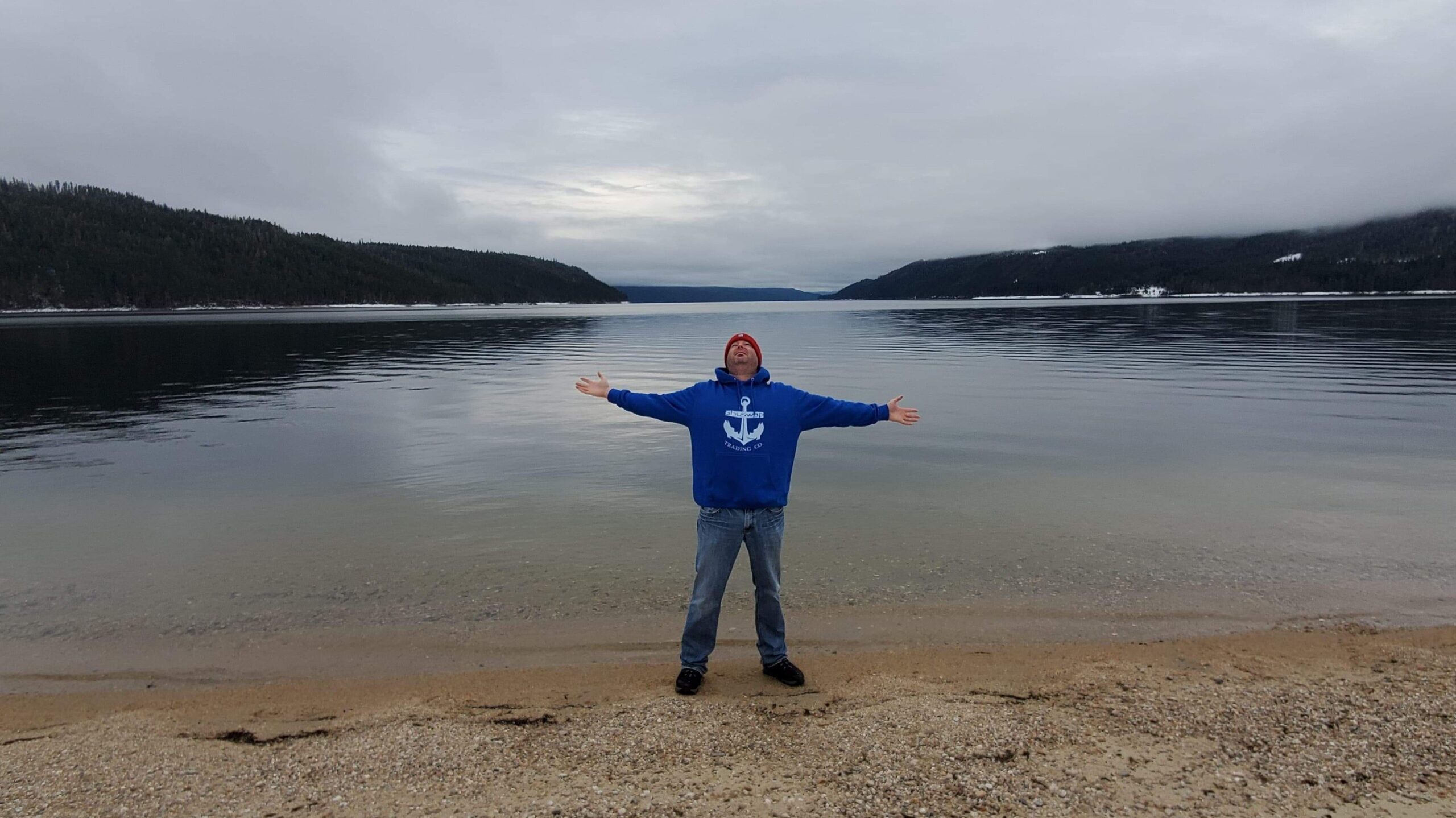 Hello and welcome to Shuswap Trading Company. I am the founder, Colin Bunston, who is really excited to share our story with you.

Our journey began when we moved here in 2007 from the prairies to enjoy this magical place and the lifestyle it affords.

After living here for several years and getting a good feel for the area, Colin began to have an interest in designing his own locally branded clothing. The process took a few years to come up with something he felt truly captured the essence and vibe of the area. In 2020 the brand was launched as an on-demand only company. In 2022 we added a more local presence with products available here in the Shuswap to enable easier access for our customers and better exposure.

Inspired by local elements and features as well as old pioneers and settlers from this area, Shuswap Trading Company was born and developed into what it is now. Our goal is to design and produce high quality products with bold, creative and unique designs to inspire locals and travellers.